Tips For An Amazing Outdoor Summer Wedding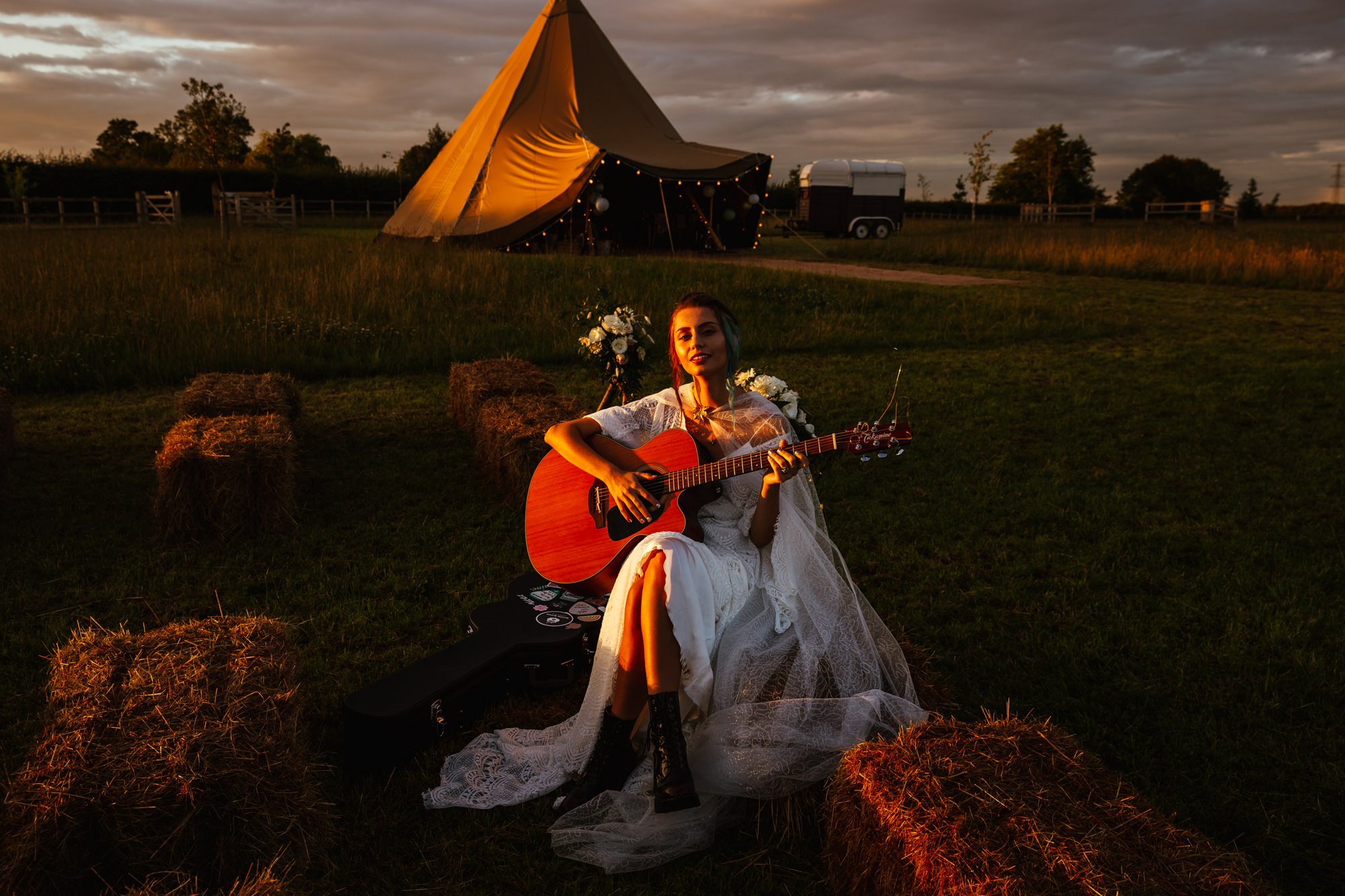 Spring is here!
Or at least it feels like it (most days). I'm feeling a fresh optimism in the air as we all stay hopeful that restrictions will begin to lift for good this time. I reckon there will be some incredible weddings this summer and I cannot wait to get my camera out again! Outdoor Summer weddings are bound to be on the rise, so I thought I'd share some of my best tips and ideas with you. So, keep those fingers crossed and keep reading!
Rock The Outdoor Wedding Entertainment 
There are so many ways to incorporate fun into your outdoor summer wedding! The options are endless: Garden games, bouncy hoppers, tug of war, magicians, mini-golf! Whatever your budget, there's a fun wedding option for you.
Hire A Wedding Planner 
Planning an outdoor summer wedding is exciting! As with anything, it has its easy bits and hard bits. A huge perk of having an outdoor wedding is that you often have a blank canvas to work from. Whether you're partying in a back garden or a festival-style field, you'll have complete control over infrastructure and decor. However, the potential downside to this is the logistics. Think about electricity, toilets, lighting, insurance… it's a lot! 
Now, I know what it's like to want to do it all yourself. But, with outdoor weddings, you have so many more things to think about. Most planners are available for 'On The Day Management'. Because their price is often a percentage of your budget, it's not as expensive as you think. Having someone there to make sure everything runs smoothly can remove so much pressure. You want to be having the time of your life, not worrying about whether your Marquee is going to blow over in the wind!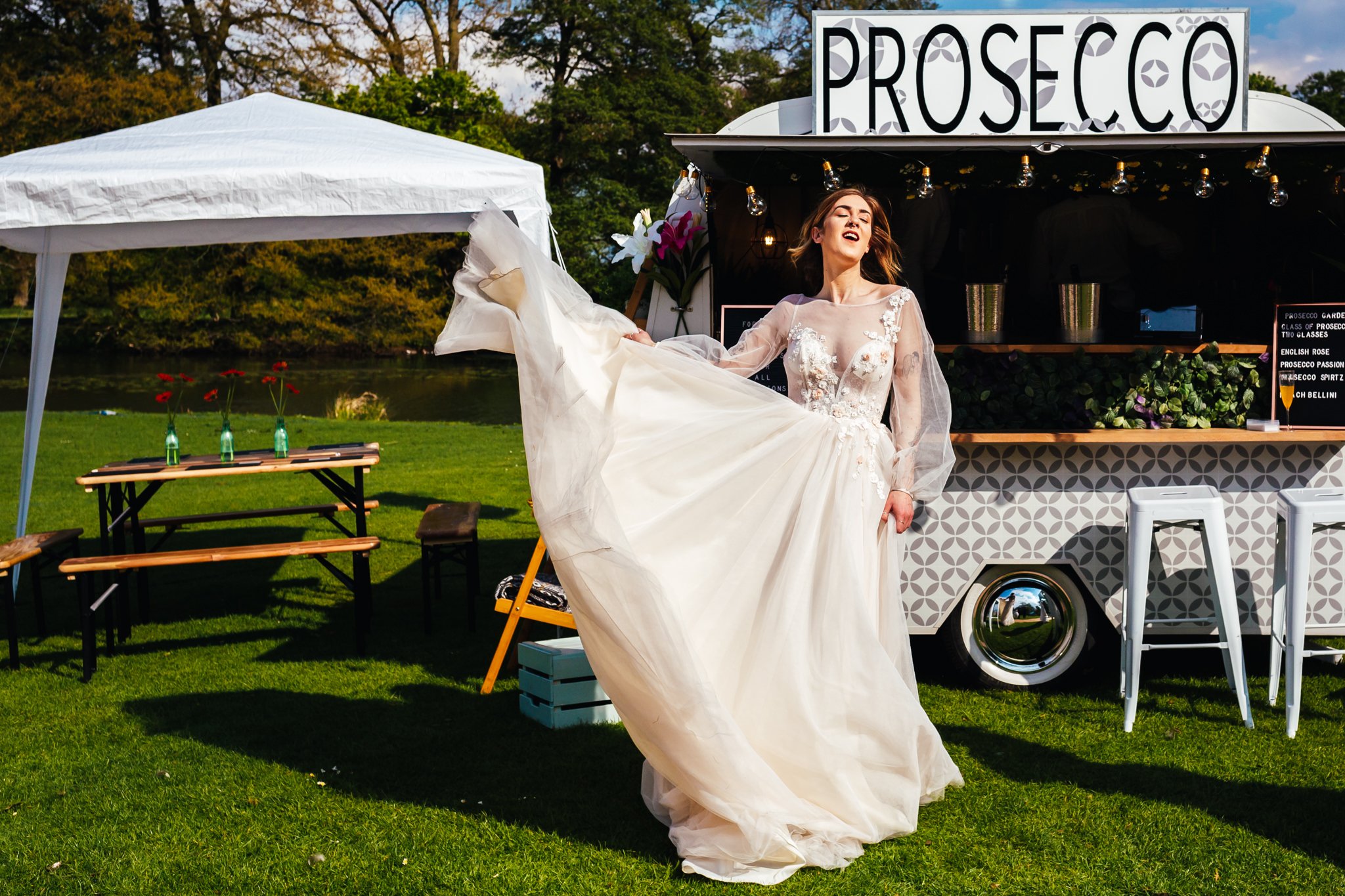 Outdoor Summer Wedding Marquees! 
Some form of shelter is crucial for an outdoor summer wedding, especially with our unpredictable English weather! Some of the best weddings I've photographed have had tipis or marquees. These make great seating areas and dance floors as well as allowing you to decorate them in all sorts of funky ways! Bring on the festival vibes! 
Rock A Food Van or Alternative Wedding Catering 
If you're having an outdoor summer wedding, you'll probably want to think outside the box about your catering. Keep it casual with a food van or hire a catering company that specialises in outdoor events. Remember, there are no kitchens in nature! There's always the trusty buffet option, too! 
Glamping At Your Outdoor Summer Wedding
Even if full-on-festival isn't your vibe, why not camp at your wedding? What a way to extend the celebrations! There are so many awesome glamping yurts available to hire, or you could stick with the old school tents. Granted, some of your more traditional guests (you know the kind I'm talking about!) may not be on board, but there are always local hotels! I love it when a wedding is also an experience for everybody involved. 
Do It YOUR Way
I could ramble for hours about what I think would make an epic outdoor summer wedding. My best advice is ALWAYS 'just do what you love'. You don't need anything apart from what makes your heart sing. 
But, if you happen to need a fun, colourful wedding photographer, helloooo! You can read all about me here.