The Rise Of The Small Wedding – Little But Not Less!
With ever-changing and confusing government guidelines, 2020 has not been a great year for weddings! It's been a stressful one for both couples and wedding suppliers, scrambling to find a way to make things work! However, 'love always wins' and we are finding awesome new ways to celebrate. There's been a huge rise in small wedding celebrations and elopements – I was so grateful to photograph one last week! It was my first time photographing a wedding since March and it felt so good to be back in my happy place! Charlie and Owen had a beautiful small wedding in Nottingham City Centre. Keep reading for burgers, booze and fun wedding photos!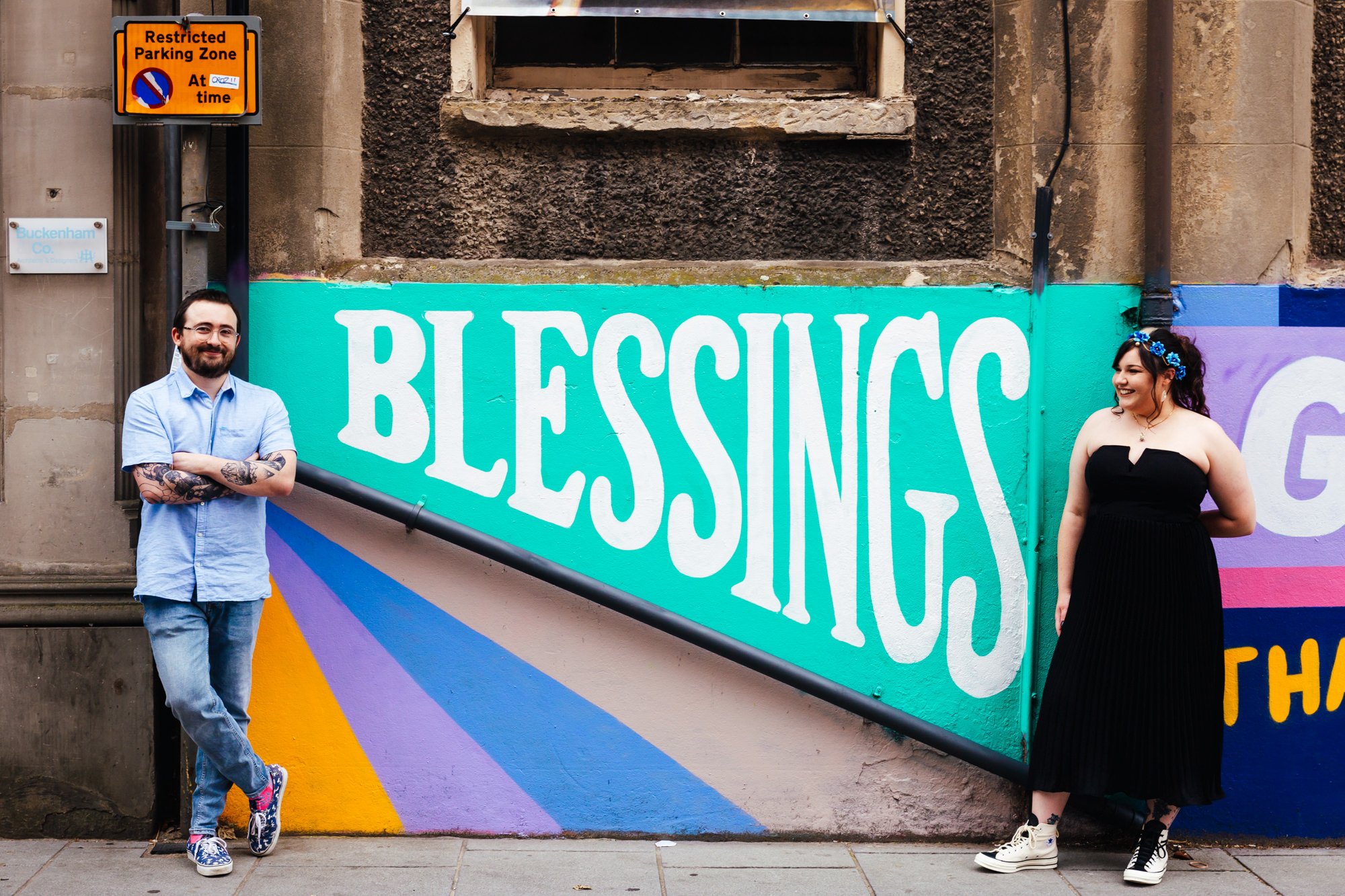 Charlie & Owen's Awesome Small Wedding 
Charlie and Owen are a super fun, lovely couple! They had four people in attendance as they tied the knot and masks were worn during the small wedding ceremony. What a strange time to be getting married! Despite restrictions, the ceremony was beautiful. After, the group went for burgers and booze (my kind of celebration!) and shared funny, sentimental memories over dinner. I love capturing moments like these. For me, the beauty is in the candids! 
The Wedding Photoshoot – Graffiti Fun!
After the wedding celebrations, we strolled around Nottingham looking for awesome photo locations. The city is full of awesome graffiti and we got some great, colourful shots. I love an urban wedding shoot! I do my best to put every couple at ease and avoid putting people in awkward poses. Look at these two smashing it!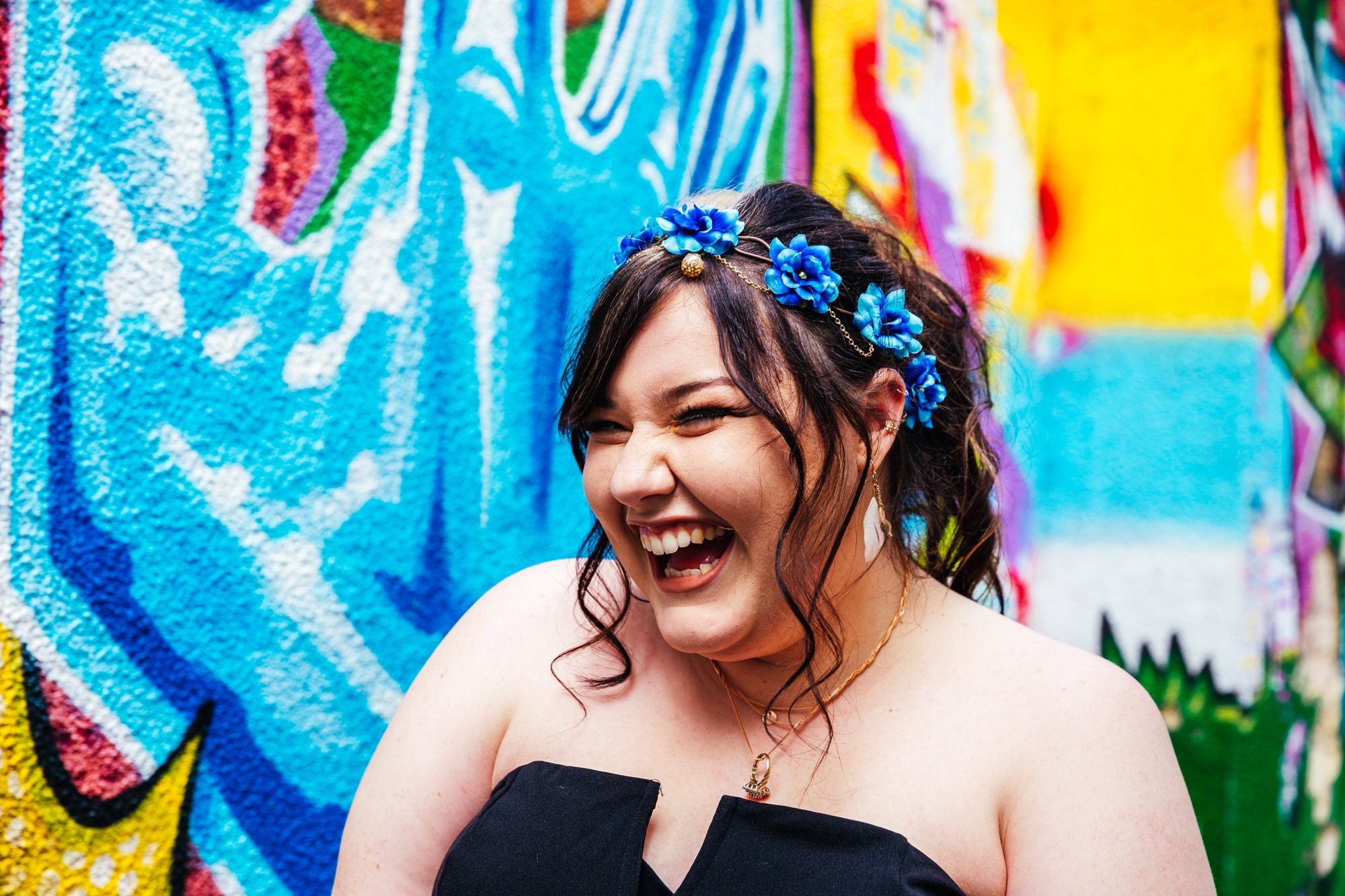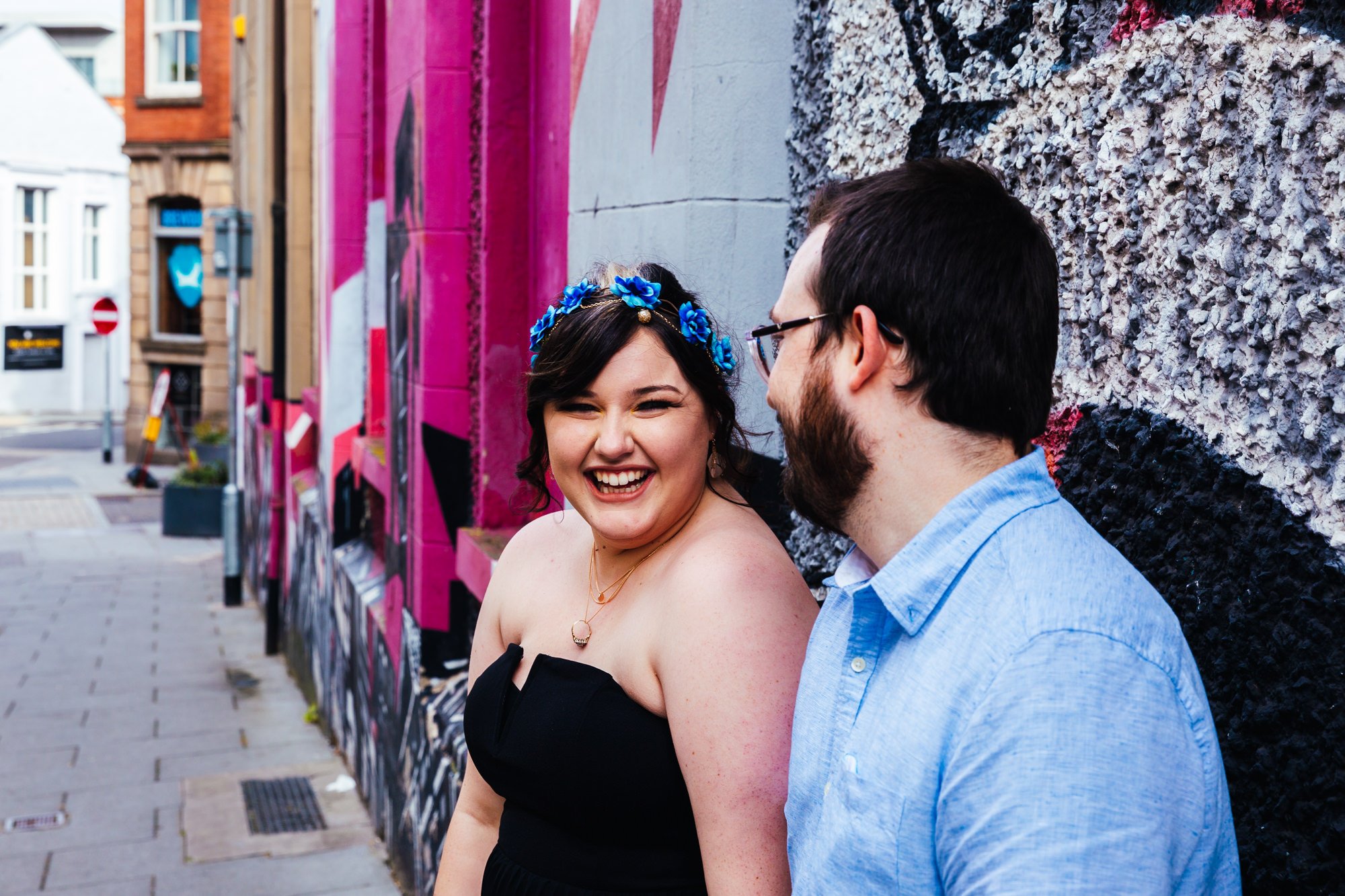 Saving The Party Till Next Year – The Beauty Of A Small Wedding
After their wedding this year, Charlie and Owen will have a bigger reception next year with the epic theme of 'Piñatas & Pints'! I cannot wait to photograph it! It was an honour to be part of their big day and it's great seeing how covid isn't spoiling everybody's fun! 
This gorgeous wedding is proof that a small wedding doesn't mean missing out on any magic! You can still wear what you like, have photos taken, and party in all the same ways – even if there's a slight delay. It's also beautiful to get back to basics, focus on your love and be with your closest people. That's what it's all about, right?  
Weddings WILL commence, in one way or another!