Wedding Venue Spotlight – The Walled Garden At Beeston Fields
Hey lovely people! I'm guessing you're here because you're either looking for an epic wedding venue or epic wedding photos. You're in luck – we have both here! I wanted to feature an awesome Nottingham wedding venue on the blog today, to share some of the photos I've taken there. The Walled Garden at Beeston Fields is bloomin' GORGEOUS! Take a look and find out why I love it so much… 
The Walled Garden At Beeston Fields 
The Walled Garden at Beeston Fields is a stunning wedding venue in the heart of Nottingham. It has a real 'secret garden' vibe, tucked away behind a country house, at the end of a tree-lined road, giving mega fairytale feels. 
I love this venue because it's the best of both worlds – you can rock an outdoor summer wedding, a fairytale winter wedding, and anything in between. You can make virtually any theme work in this venue and the surroundings are just lush. 
On top of this, they have a blank canvas marquee, a menu to die for and loads of stunning photo opportunities! The staff are also angels and nothing is too much trouble. Sounds pretty perfect, right? 
Outdoor Wedding Ceremonies 
I'm a sucker for an outdoor wedding ceremony and The Walled Garden at Beeston Fields is PERFECT for this. You can have your ceremony however you like, whether you want a registrar, a celebrant, or anything else that takes your fancy. If the weather lets you down, there are also beautiful indoor options. 
For dreamy wedding receptions, they have a stunning marquee. This is a blank canvas so you can decorate it exactly to your tastes and let your imagination run wild. No theme is too much!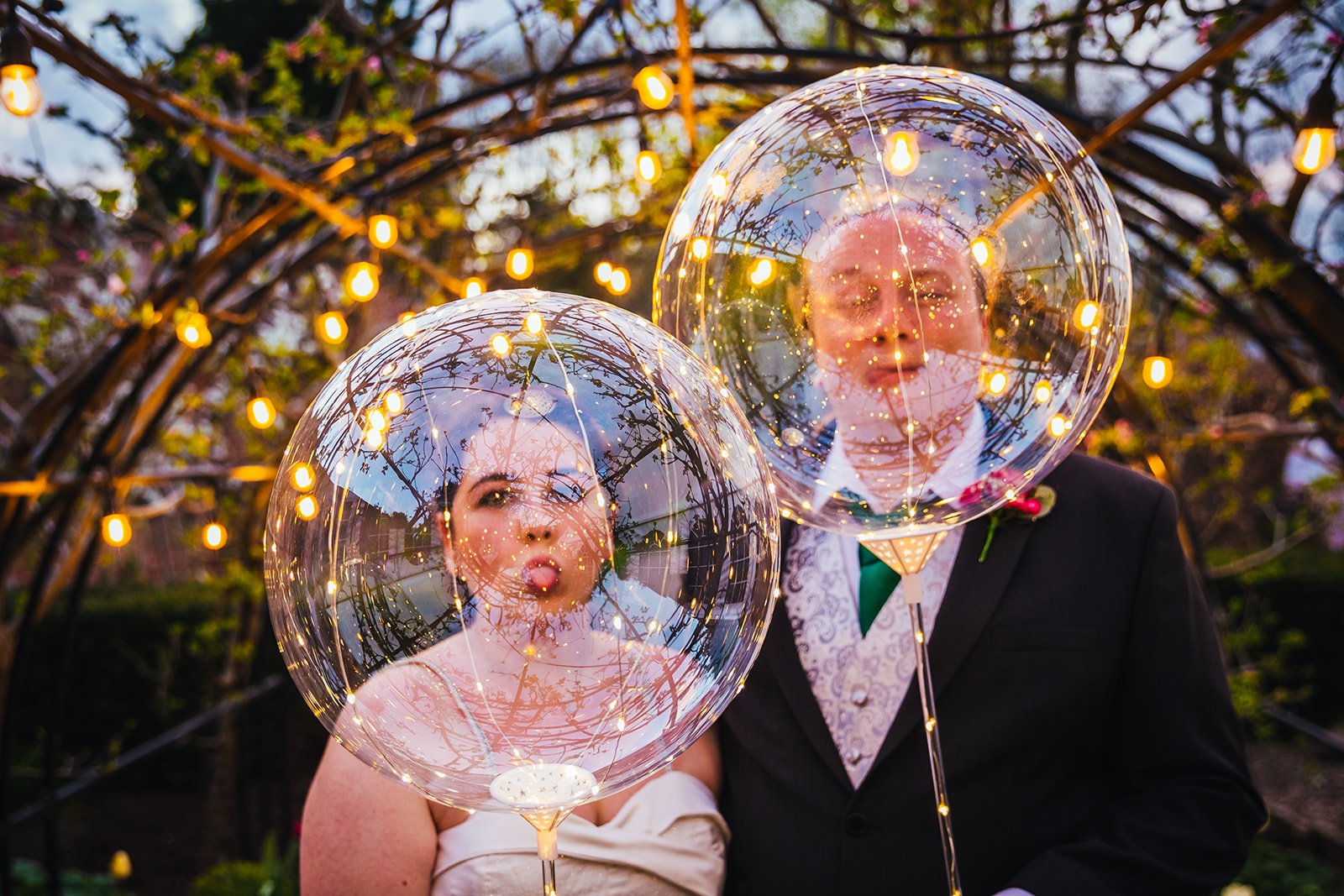 Perfect Photo Opportunities 
This Nottingham wedding venue is also a perfect backdrop for wedding photos (which is incredibly convenient for me, a Nottingham wedding photographer!). With its stunning gardens and striking focal points, there are so many photo opportunities. I love it in the summer when the flowers are in bloom because the colours are breathtaking! 
I can't mention this venue without telling you all about the tunnel! It's an absolute beauty and the perfect place for a mantlepiece shot of all the family. I'm talking 'secret garden' vibes with festoon lights – it's dreamy as heck.
See more of this stunning wedding venue on their website here!
Are You Planning A Nottingham Wedding? 
If you love the look of The Walled Garden At Beeston Fields, you might also love…Me! I am a fun and colourful wedding photographer based in Nottingham. If you're looking for bright, relaxed wedding photos with minimal posing and maximal laughs, I'm your gal! Learn more here or keep in touch on Insta! 
Big Love,
Kirsty x