How To Have A Super Fun Engagement Shoot
I LOVE engagement shoots! They're brilliant ways for me to get to know my couples, whilst they have a great time getting comfy in front of the camera! Now, this doesn't have to mean forced poses and awkward smiles. Your photoshoot can be whatever the hell you want it to be! Here are my top 5 tips for having a super fun engagement shoot. 
1 – Pick An Awesome Location That You Love
It doesn't have to just be a walk in the park. Choose a location that makes you happy for a fun engagement shoot! Maybe it could be the place you met, or somewhere that means a lot to you. You could galavant around a city, head to the seaside, or simply go to the pub! Be sure that it's somewhere where you'll be comfortable. If you're a little shy, maybe choose somewhere quiet. Keep your location in mind when dressing for the shoot, too. Maybe that ballgown wouldn't quite work at an industrial estate… 
2 – For A Fun Engagement Shoot, Why Not Do An Activity? 
It's important that you feel relaxed in front of the camera. If you can forget that the camera is there and just focus on each other, that's even better! How about doing an activity, like mini-golf, a hobby you both love, or even learning something new? Your photos will then capture a memory and you'll definitely have a fun engagement shoot!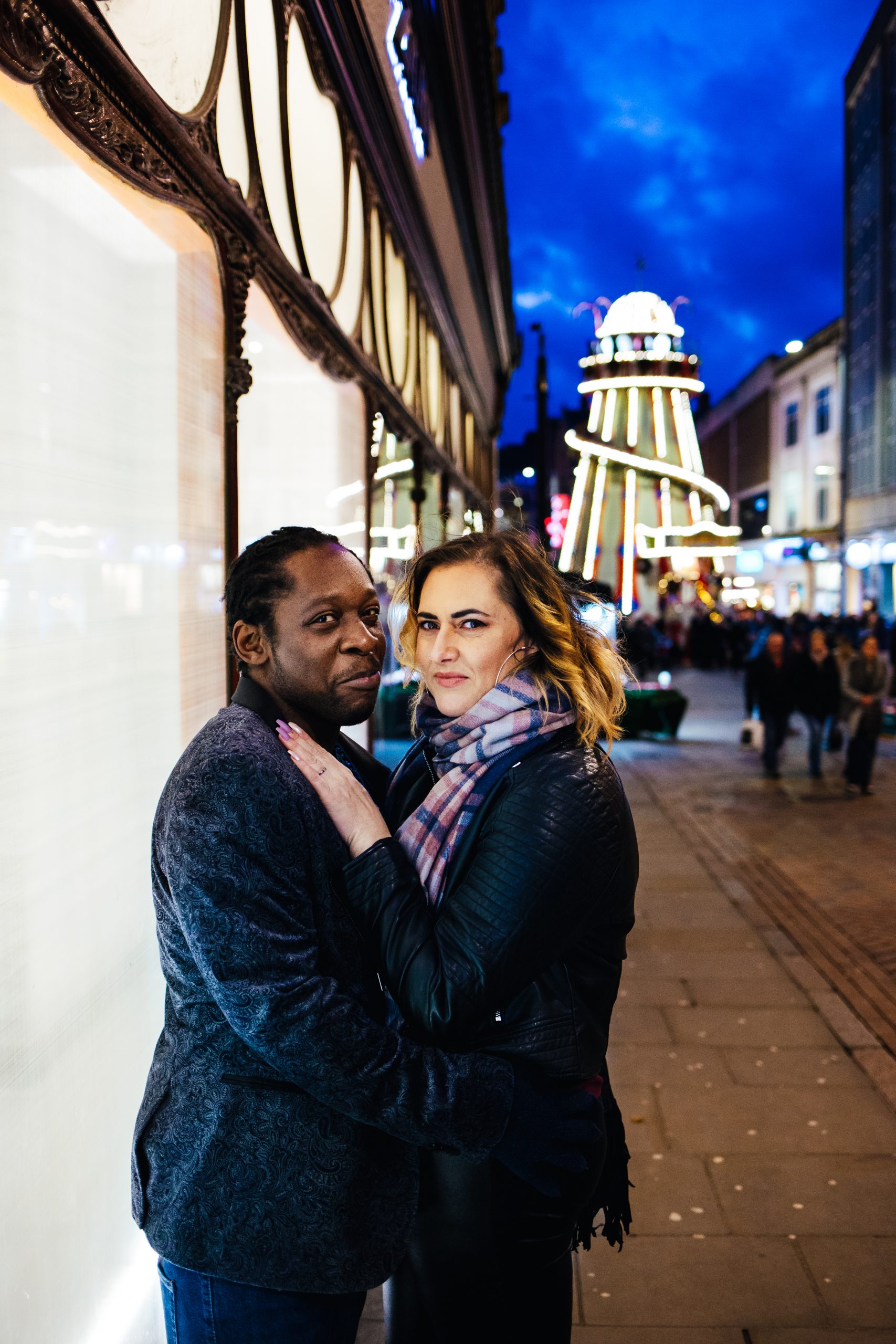 3 – Trust Your Engagement Shoot Photographer 
A good photographer won't let you down! Wedding photography is what we do best – this is our thing! It's our job to put you at ease and to make sure we capture some awesome images. All you need to do is relax and have fun! The photos will be great, I promise. I always love to have a laugh with my couples and really get to know them so I can capture them in the best way. No judgement here!  
4 – Dress Like Your Best Self 
Wear something you feel great in! Whether it's a hoodie or a tuxedo, make sure it's something you're comfortable in. There are no rules here, so just make sure you feel like your best self! I'm a big believer that the clothes you wear can affect how you feel. How you feel affects how you present yourself. When you're happy and comfy, you SHINE! 
5 – Don't overthink it – it's a FUN engagement shoot!
You're having a fun engagement shoot. The keyword there is FUN! Try not to worry about how you look, or to overthink how you're standing. This is about you, your partner, and making awesome memories. I've taken thousands of wedding photos – the best ones are when people are happy, comfortable, and letting their authentic selves shine. Nobody's expecting you to be the next top model (unless that's what you're going for)… Try not to take it too seriously!