Relaxed Wedding – 10 Chilled Out Ideas For Your Big Day
Everybody who is planning a wedding, and every wedding supplier, has their own style. As a relaxed wedding photographer, my vibe is super chilled out! My favourite kinds of weddings are the ones that defy convention in one way or another, with the focus on having a good time! A relaxed wedding day is one where the couple and guests feel at ease, with no pressure to follow convention or act a certain way. Over the years, I've seen a fair few weddings! Here are some of my favourite chilled out wedding ideas. Relax and enjoy!
Relaxed Wedding Catering 
When i'm shooting a wedding, seeing a food van absolutely makes my day! Alternative wedding catering like food vans, converted horse boxes and mobile bars are great ways to feed your guests without the formality of a sit-down meal. 
Chill-Out Area 
I've seen a few relaxed weddings with 'chill-out areas'. These spaces are perfect for when you need some downtime during a busy day, or for guests to take a break from dancing! It could also be a godsend for parents with overwhelmed kids! Make this space lovely with comfy seating and calm lighting. 
Relaxed Wedding Garden Games 
Wedding garden games are an easy, calm way to keep guests entertained. You could have croquet, giant Jenga, space hoppers, or anything you like! This is also a brilliant way to encourage the two sides of the family to get to know each other.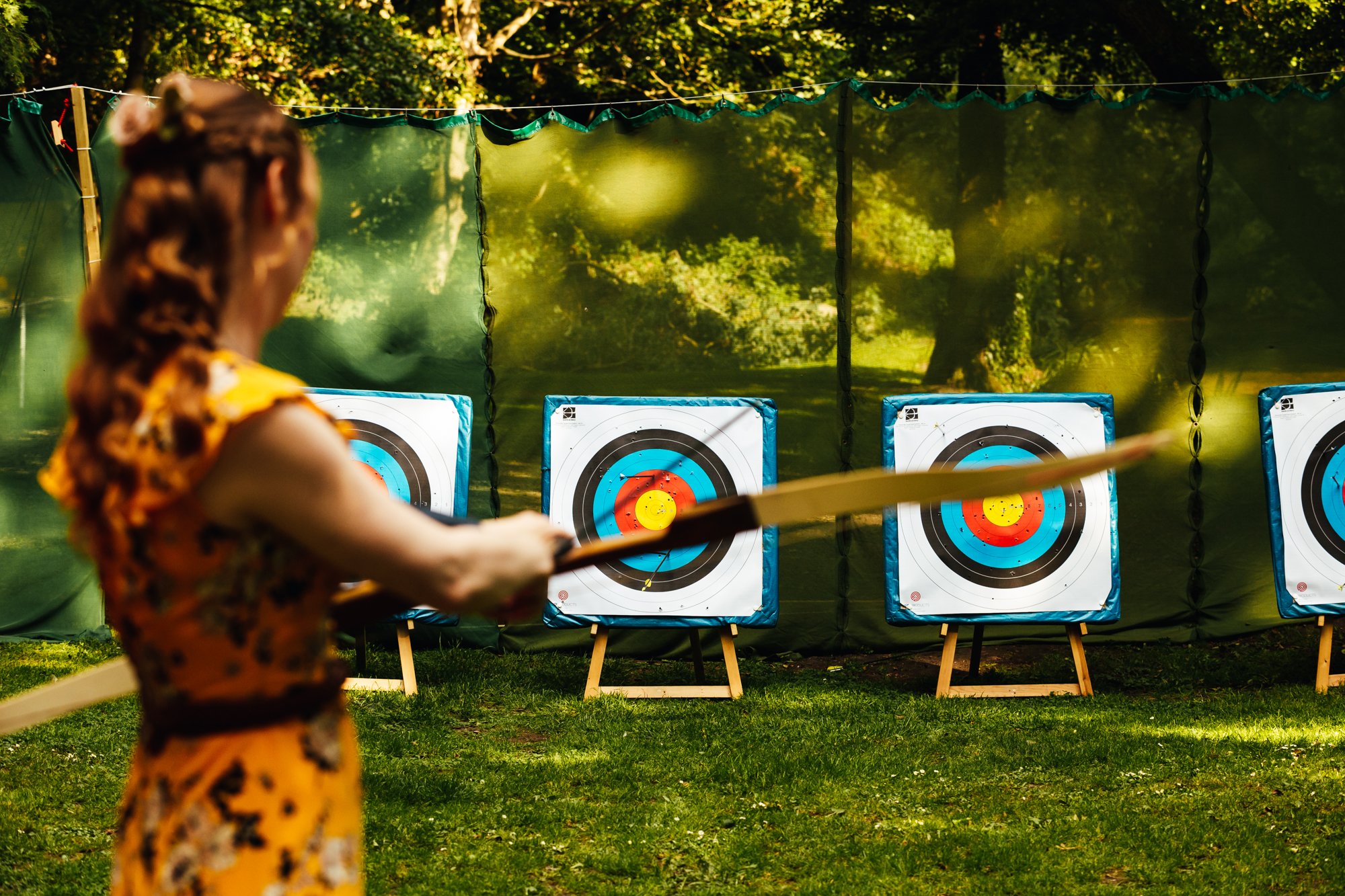 An Informal Order Of The Day 
If you hadn't guessed, I'm a huge advocate of 'your wedding, your way'. Who says you need a certain order of your day? You don't need a long reception, hours of speeches or a sit-down meal if you don't want them. Plan your day however you like. You do you, boo!
Marquee Weddings
I love a marquee wedding! The bohemian, chilled out vibes can bring a more relaxed feel than an indoor celebration. With marquees, bell tents, and blank canvas wedding venues, you have fewer restrictions so can do things exactly your way.
Comfy But Awesome Wedding Shoes 
You want a relaxed wedding day, right? Wear comfy shoes! Nobody wants to be shuffling around all day in gorgeous but painful heels. There are so many awesome options, from converse to wellies!
Check out Inanna Bespoke Shoes who made the awesome pair below!
Kids Entertainment   
Happy kids = relaxed parents. If you're having children at your wedding, consider ways to keep them entertained so the parents can let loose! Colouring books, simple games or even a bouncy castle would be epic! From experience, bouncy castles are always a hit with adults too!
Relaxed Wedding Ceremony
There are many different ways to have a wedding ceremony! For super chill vibes, consider relaxed seating that encourages both sides of the family to mix. You could use hay bales or wooden benches. Celebrants are the kings and queens of relaxed weddings. They conduct your wedding ceremony in exactly the way you want it, with no restrictions! 
Your Wedding Team
When booking wedding suppliers, make sure they get you and your style. Do your research and get to know them before booking. The last thing you want is a supplier driving you nuts! If you trust your wedding team, you have less to worry about on the day. 
You!
This last idea is arguably the most important. Make sure YOU can be relaxed on your wedding day! Delegate responsibility so you have nothing to worry about, follow your heart, and plan a day that allows you to let your hair down and celebrate in the most 'you' way possible. As long as you and your partner feel at ease and happy, nothing else matters.