Planning Your Disneyland Paris Hen Do
Planning your Disneyland Paris Hen Do
With all the crap going on right now with the "Rona" I thought I'd bring a little happy into your day by talking about an alternative to the "normal hen do." And whilst I know we can't book a trip just yet, we can mentally plan right?!
So here's my ultimate guide to planning your Disneyland Paris hen do!
This topic is super exciting to me, and if you've never been before it's probably making you feel like a kid on Christmas eve. I've been multiple times and I still feel like this the eve before any trip!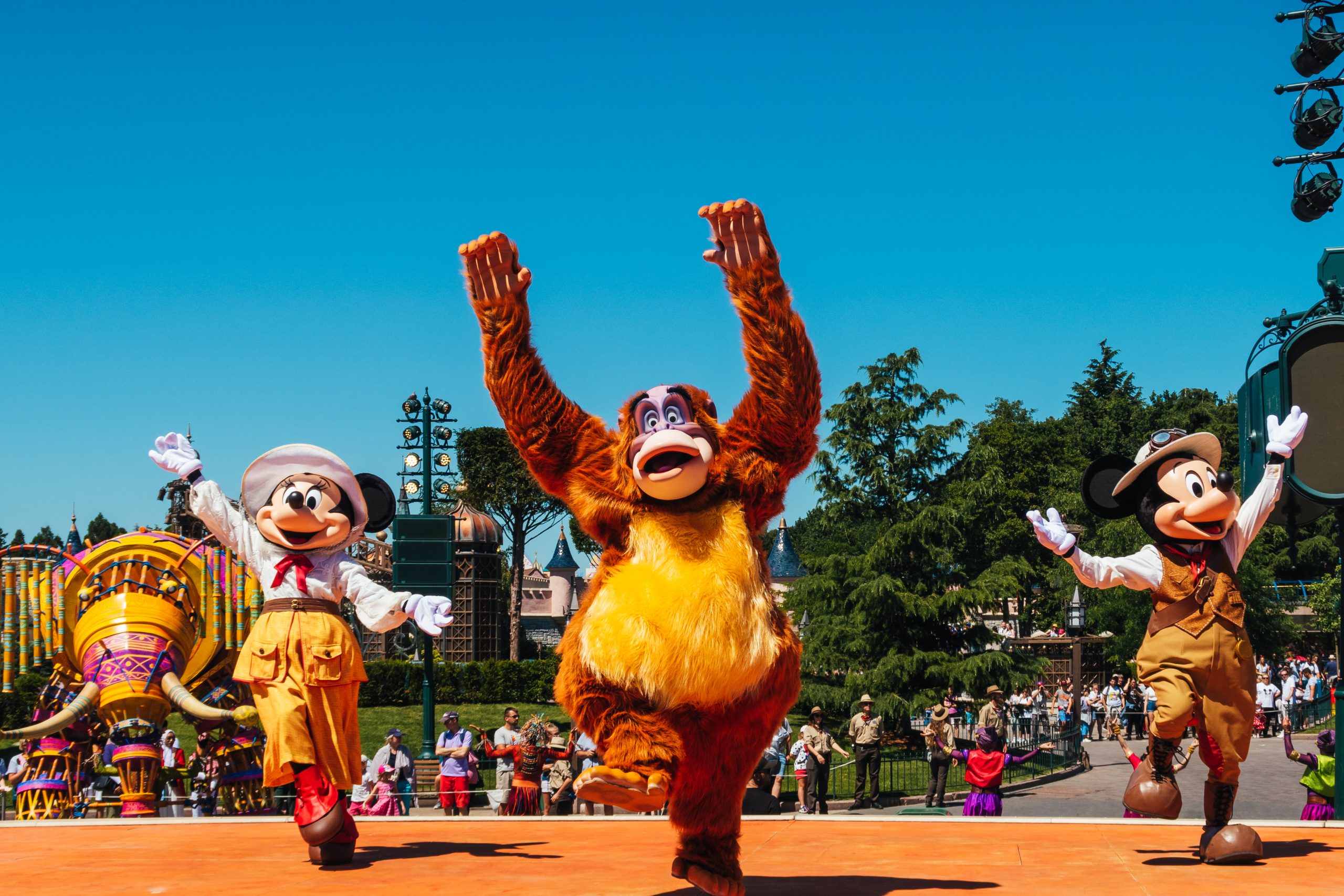 Getting There
Travel by Eurostar
Get the party started on the train, and travel in style. I've found the Eurostar is the quickest, and most pain-free, way of getting to Disneyland Paris. I know you can fly, but I find the train so much less stressful! There's no worries about baggage allowance or getting from the airport to the park. You can literally walk out of the station and into the park… Simples!
Use Disney Express
Don't waste time going back to your hotel to drop your bags off. We all know once you're there that this is a total ball-ache when all you want to do is get your holiday started. Disney express offers to do this for you. You just go to the top floor of the station, give them your bags, and they deliver them to your Disneyland Hotel. Then just pick them up when you're ready to check-in.
Where to stay 
Disney Hotel Santa Fe
This is the most budget-friendly of the Disney hotels and the furthest from the park. It's around a 20-minute walk. However, it's the perfect place to get your head down after a busy day having fun. There's also a petrol station just off-site where you can buy drinks and snacks at a fraction of the Disney cost.
Disney's Hotel New York
This hotel is currently being re-vamped and is due to re-open soon with a super cool Art Of Marvel theme. It's just outside of Walt Disney Villiage and is about a ten-minute walk from the main park. I'm really looking forward to having a nosey around this one when it opens because I'm a massive Marvel nerd, and from what I've seen online it's going to be epic.
Disneyland Hotel
This is the big 'un, the closest hotel to the park, and the most luxurious out of the lot. It's also the most expensive. But, with private patios, a spa etc, and a view onto the park if you're lucky, it's worth the extra money if you can stretch to it.
Where to eat
Chez Remy
Located in the Walt Disney Studio's Park. Chez Remy is the perfect place for a slap-up meal and a glass of something bubbly in an awesome setting that makes you feel really immersed in the Ratatouille movie. It's also an ace place for a photo op if you're into that kind of thing. 
Cafe Mickey
If you want a slap-up meal and a chance to get some pictures with your favourite characters I can't recommend Cafe Mickey more. The food is out of this world good, and you can have a little tipple whilst you enjoy cuddles with Mickey and Co, without having to queue up for hours in the park.
If you're worried about booking a character meal because you're all adults, don't be. They're not just for the kiddos, and the characters will make a special fuss if they know you're celebrating something special. So dress up and have a tonne of fun!
Annette's Diner
Cause who doesn't love a milkshake and a burger… Annette's is an awesome retro American Diner with a lush menu that'll cater to everyone. The staff even go around on roller skates which is pretty darn cool! Be sure to try the puddings, because they are out of this world good.
Other Top Tips
Shows
There are different shows at different times of the year, so be sure to grab a programme when you arrive, or check online before you head off on your holibobs. I can fully recommend the daily parade. And Mickey & The Magician, which run pretty much all year-round. (As far as I'm aware) Also, check out the Jungle Book Jive & The Lion King show if you go whilst they're running in the summer months.
Use magic hours
Staying at a Disney Hotel means you get to go into the park before it opens to the general public each morning of your stay. There are different characters out during this time for meet and greets, and you might just be able to nab a castle shot without tonnes of people milling about in the background.
Get a PhotoPass
A PhotoPass costs around £50 and is more than worth the money if there's a group of you heading out to DLP. You get three hard copies of the pass and unlimited downloads of the images you have with the characters during your stay, as well as ride pictures  (Hard print copies will set you back a pretty penny this will work out much cheaper. I've done it and can't recommend it enough)
That's all, for now, I hope you find it helpful. I could write a tonne more and I'll probably do another blog at some point cause I never get bored of talking about Disney.