Choosing Your Wedding Photographer
So, you want awesome wedding photos! Where do you begin? Choosing a wedding photographer can be overwhelming as there are so many out there varying in style, price, and approach. Fear not, I've broken it down into easy-peasy steps to help you find the photographer of your dreams!
Choosing Your Wedding Photographer – It's All About Style, Baby!
Photographers are artists. The same scene captured by different photographers could look vastly different as they all have their own unique style. It's important that the style of the photographer matches you as a couple. Which one is right for you? Here's a breakdown…
Traditional
Say Cheese! This is your classic wedding photographer. You'll likely be familiar with the traditional group portraits and family photos as well as posed couple portraits. 
Fine Art
This style of wedding photography tends to be soft, romantic, and artistic. This could be suited to a refined, elegant wedding. 
Vintage
This could be nostalgic, dreamy, kitsch, and/or retro. Perfect for old souls and vintage themes.
Dark / Moody
This edgier style of wedding photography is suited to couples wanting a darker feel to their photos. 
Candid / Fun / Alternative
Oh, hey… That's me! This relaxed style of wedding photography is suited to couples wanting to capture the fun, raw moments of their wedding day. The photographer will blend into your wedding and capture the awesome moments, maybe without you even noticing! Minimal posing, maximum fun! Find out more about me HERE.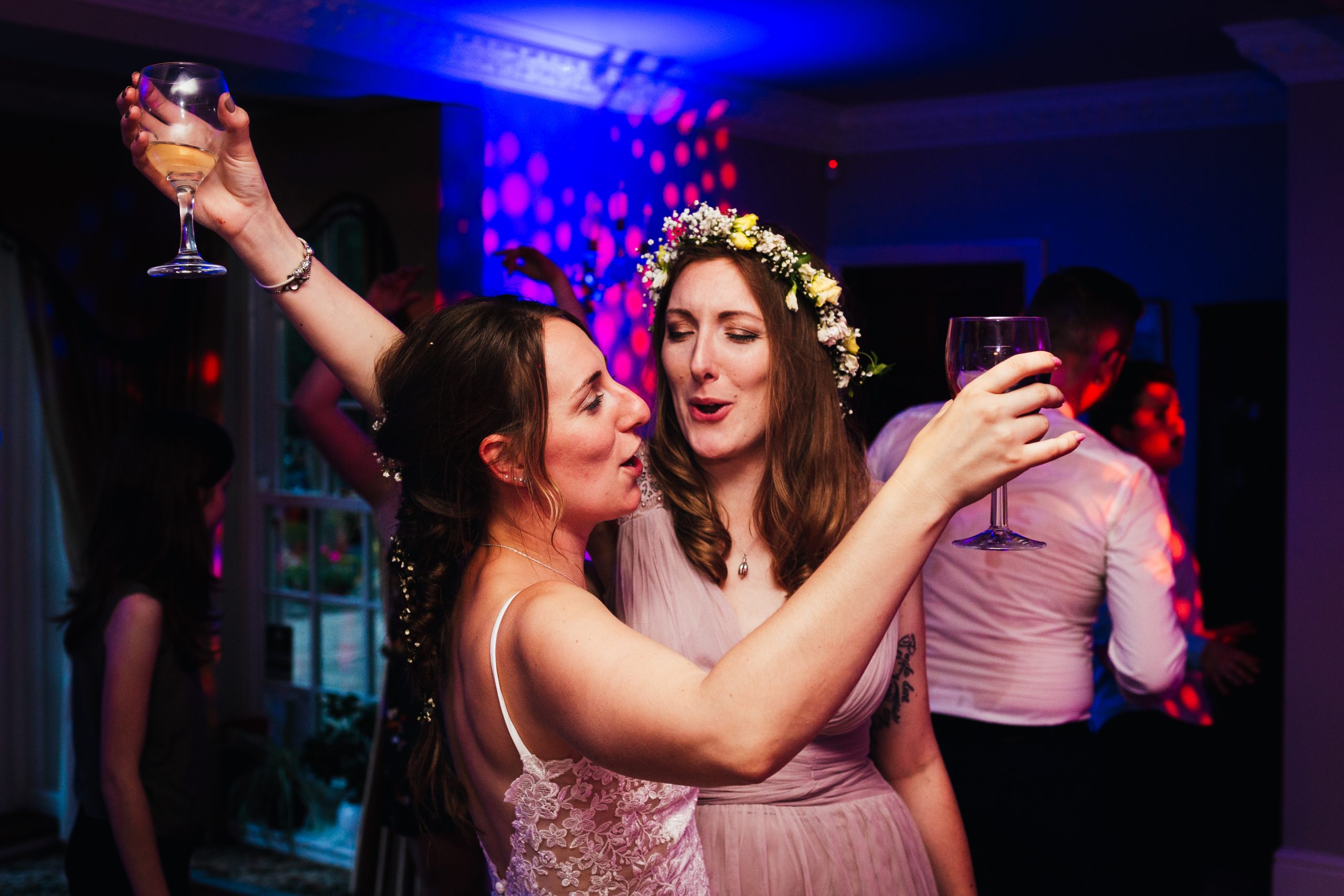 Do Your Wedding Photographer Research 
I'm hoping to make choosing your wedding photographer as easy as possible for you, but you'll still need to do your research! Once you know what style you'd like, you can refine your search using search terms like 'relaxed wedding photography' or 'colourful wedding photography'. Wedding directories and Instagram are good places to get started. I'd highly recommend going to wedding fairs so you can speak face to face to wedding photographers and get to know them. Once you find your favorites, make sure you have an in-depth look at their portfolio, social media, website, and testimonials. 
Make Sure You 'Click' With Your Wedding Photographer
Unless you have a planner, your wedding photographer is the supplier you'll spend the most time with on your big day. They'll be like your 'camera bestie'. So, it kind of really helps if you like them! You need to trust them and feel comfortable around them because if you're not, the photos will show it! Try to meet or facetime your shortlist and see who you click with most. Usually, a gut instinct won't lie! After choosing your wedding photographer, an engagement shoot is a brilliant way to get to know them and get comfortable in front of the camera. Want to see an example of an engagement shoot? Click HERE. 
How Much Should I Splash Out On Kick-Ass Wedding Photos? 
Another overwhelming, unclear thing about choosing your wedding photographer is that the prices range so much! At the end of the day, you pay for experience. You also pay for years of study, a whole day (plus) of work, and hours of editing. A student/newbie will be much cheaper than an established wedding photographer and they may not have a portfolio of photos to show you. If you're looking for quality wedding photos that feel like 'you' and make you smile for years to come, then yes, it's worth the investment! The photos are arguably the longest lasting part of your day, so make sure you have some awesome snaps to show the grandkids! 
Things To Ask When Choosing Your Wedding Photographer 
I've made you a little checklist! Make sure you ask the following…
Are they insured? 

Do they have a contract? (They should!)

What equipment do they have?

How experienced are they? 

How do they approach taking the photos? (What's the ratio of posed to candid snaps?) 

What happens if they're ill on the day?

Do they work alone or bring an assistant?
If you've got any questions feel free to drop me a message or leave a comment below.